State-of-the-Art Facility
About Our Village Dental at Saxony Office
We want you to have a positive, stress-free experience from the lobby to the treatment room. Our state-of-the-art facility is filled with relaxing patient amenities and the latest dental technology to provide a truly exceptional level of care. At Village Dental at Saxony, we want every patient to leave our office with a smile!
Book Appointment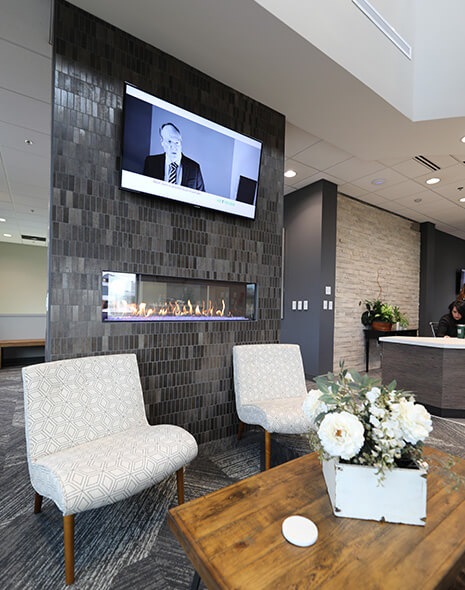 Patient Amenities
We don't want you to feel like you're in a cold, clinical dentist's office. We've added some of your favorite comforts of home to help you feel comfortable while you're here. Sit back, relax, and be our guest!
TVs Above Treatment Chairs
Soft Pillows & Blankets
Complimentary Refreshments
Private Treatment Rooms
Kids' Play Area
Kids' Interactive Floor Gaming System
WiFi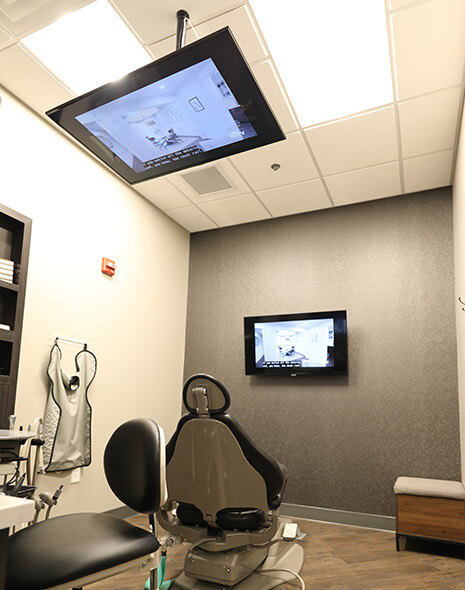 Commitment to Your Comfort
In addition to our calm atmosphere and patient amenities, we also offer sedation dentistry. Whether you have dental anxiety or you're undergoing a more complex procedure, sedation dentistry can put you into a relaxed state of being to help you get through your appointment with ease.
Nitrous Oxide
Oral Conscious Sedation
Pediatric Sedation
IV Sedation
Explore Our Sedation Options
Advanced Technology
To better serve our patients, we stay on the leading edge of dentistry. This means that we focus on continuing education and keeping up-to-date with the latest treatments and technologies in the dental field to ensure that we provide the best care possible!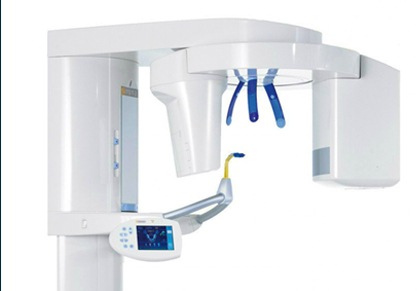 3D Imaging System
Our technology allows us to make more accurate diagnoses and create more precise, comprehensive treatment plans based on 3D visualizations. Only 5% of dentists utilize this advanced technology.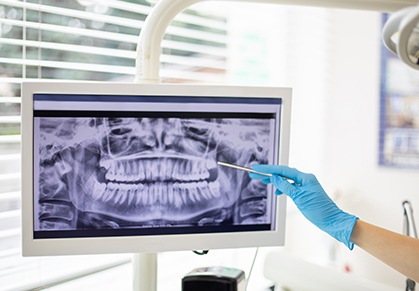 Digital X-Rays
We utilize digital X-ray technology to take precise, accurate imaging of patients' teeth, jawbone, and soft tissues. Digital X-rays produce almost-instant imaging and emit less radiation than traditional X-rays.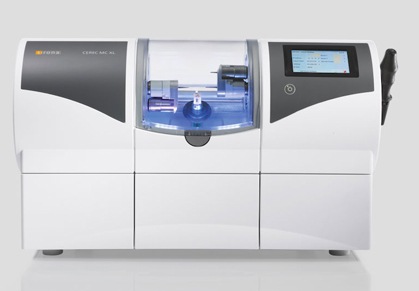 CEREC® On-Site Milling Unit
CEREC lets us map out, design, and fabricate custom, tooth restorations all in the same day. Instead of having your tooth restorations made at an off-site lab and waiting weeks for the final product, we can make your custom restorations in a single visit.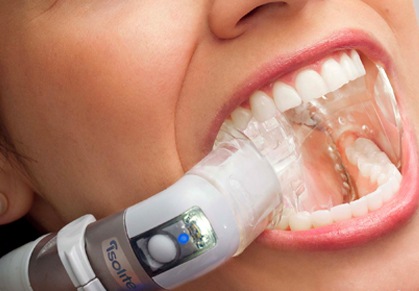 Isolite® Patient Comfort System
The Isolite system has a soft mouth piece that comfortably holds your mouth open while we work. It also suctions the excess saliva, so that it doesn't feel uncomfortable and build up in your mouth. Isolite makes dental treatments easier and more efficient than ever before.
Village Dental Institute
We are so proud to incorporate an educational seminar space in our facility. Continually seeking to improve our skills is foundational for the team at Village Dental at Saxony. We are able to host events with some of the very best lecturers in dentistry today. Not only is it a benefit for our team, but we also host events for dentists and dental teams that reside throughout the country! Village Dental Institute is a world-class facility for world-class dentistry.