A Team Driven By Passion
Meet Our Skilled, Experienced Doctors
When it comes to providing exceptional dental care, it takes a village! Our office has a wonderful group of experienced, skilled doctors to take care of your whole family. At Village Dental at Saxony, we take the time to get to know each and every one of our patients in order to create personalized treatment plans for patients of all ages!
Book Appointment
Virtual Consult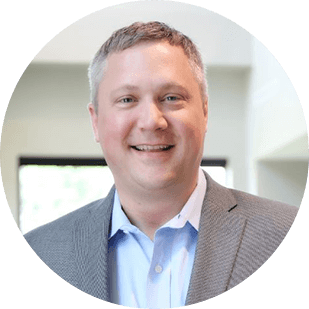 David Bender, DDS
Dr. David Bender has been a Hoosier native for most of his life. Born in Richmond, IN., Dr. Bender spent his junior and senior years of high school in Canal Winchester, OH. Missing Indiana, Dr. Bender returned to attend Indiana University in Bloomington where he received his Bachelor of Science in Biology. He continued his education at Indiana University School of Dentistry in Indianapolis where he received his DDS degree in 2002.
Dr. Bender, his wife Amanda, and their two kids, Dean and Rebekah, really enjoy being a part of this Saxony community. It is such an exciting and vibrant community with a "new urbanism" concept. Dr. Bender is a big IU sports fan, as well as the Indianapolis Colts. He also really enjoys golfing, even though he is most commonly found the right of the hole with his impressive dog leg slice.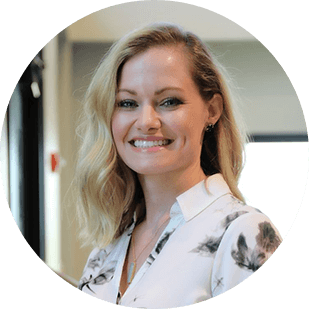 Claire MacIntyre, DDS
Dr. Claire MacIntyre (Dr. Mac) is from Middletown, IN. She grew up in this small farming community with her two sisters, where she attended Shenandoah High School. After one visit to Indiana University, Bloomington, she knew this was where she wanted to attend college. She graduated in 2006 with her B.A. in Biology. Knowing she wanted to enter a career that focused on patient care, she found dentistry to be the perfect opportunity. She graduated from IU School of Dentistry in 2011.
Dr. Mac is continuously taking courses for advanced dental treatment in order to give her patients the best care possible. Some of her courses include same-day-crown treatment (Cerec), surgical implant placement, and Botox for cosmetic enhancements and migraine/TMJ therapy. She is a member of the American Dental Association, Indiana Dental Association, and American Academy of Dental Aesthetics.
Dr. Mac has been married to her husband, Josh, since 2010. Josh is a teacher at Shenandoah Middle School. They have two young daughters, Ella and Nora. Dr. MacIntyre enjoys watching IU sports, continuing to learn aerial silks acrobatics, and relaxing with family and friends.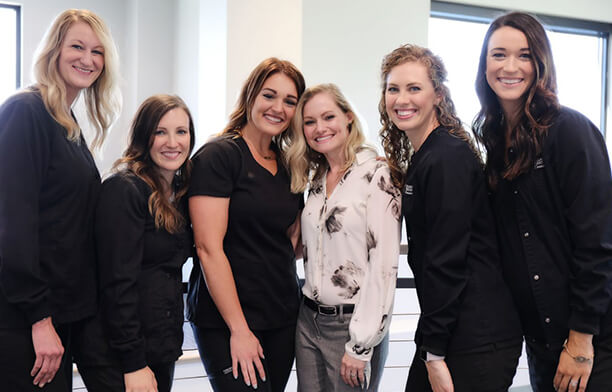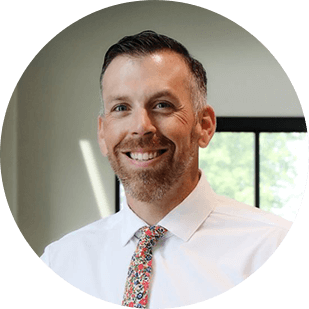 Michael Talbott, DDS
Dr. Michael Talbott grew up in Pendleton, IN. He attended Pendleton Heights High School and graduated in 2002. He wanted to follow his life life-long dream of attending Purdue University where he graduated with a BS degree in General Health Science. He decided to pursue his passion for dentistry and entered IU School of Dentistry in 2007. After graduating from dental school, Dr. Talbott moved to Fishers to start his dental career.
Dr. Talbott has been with the Village Dental team for the past 5 years and excitingly has an opportunity to join Dr. Mac and Dr. B in becoming an owner of Village Dental at Saxony. On his days off Dr. Talbott enjoys an active lifestyle of Crossfit and golf. He also enjoys traveling to new places. Seeing a different culture and trying new food always makes him happy. Dr. T looks forward to seeing you in our office and showing you his crazy socks.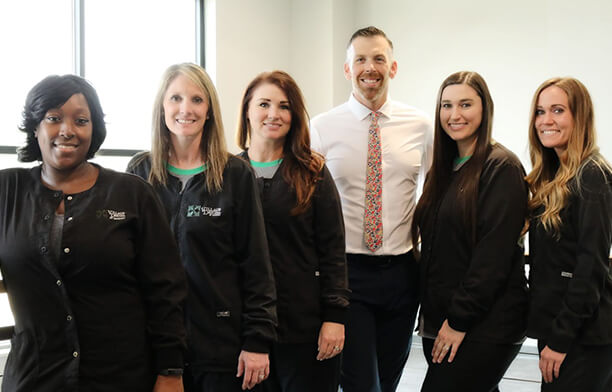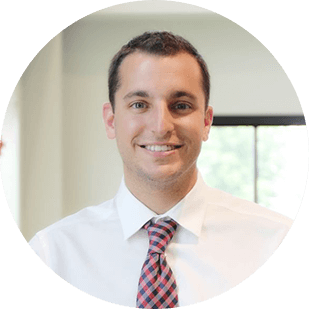 Michael J. Whitman, DDS
Dr. Michael J. Whitman grew up in Indianapolis, IN and he attended Brebeuf Jesuit High School. He attended Bellarmine University in Louisville, KY where he played soccer, studied abroad in Spain and graduated with his bachelor of science degree in biology. He next attended the University of Louisville for a Masters program in biology before attending the University of Kentucky College of Dentistry to complete his dental degree.
Dr. Whitman enjoys spending time with his wife, Sabrina, and his spoiled dog, Scarlet. Dr. Whitman just recently joined in March and is very excited to be part of the team. In his free time, he enjoys spending time with friends outdoors, biking, and likes to pretend he's good at golf. He and his wife are big "foodies" and love trying new places to eat. Dr. Whitman loves working with people, and is truly passionate about helping others though dentistry.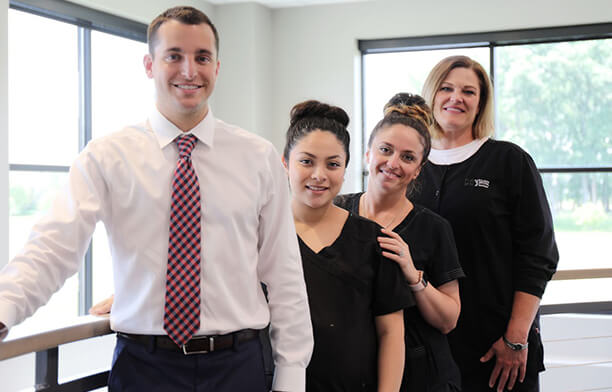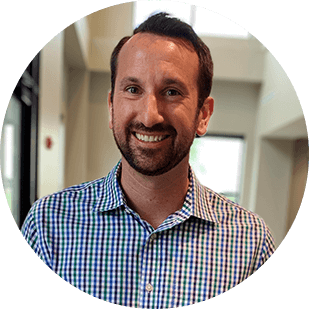 Brian P. Kramer, DDS
Dr. Brian P. Kramer grew up here in Fishers, IN, and he is a graduate of Hamilton Southeastern High School. Go Royals! He is a life-long Boilermaker fan and attended Purdue University, where he graduated with a BA in Movement and Sports Sciences in 2008. Dr. Kramer had an interest in health professions and to help people, and with key influences in his life decided dentistry would be the perfect fit. He attended Indiana University School of Dentistry and graduated in 2014.
After graduation, Dr. Kramer served in the US Navy as a Dental Officer. He was stationed at Naval Station Great Lakes and MCRD Parris Island during his active duty time, where he provided high-quality dental care to the Sailors and Marines at each duty station. Dr. Kramer is continuing his military career as a reservist in the US Navy.
Dr. Kramer enjoys spending time with his wife, Heather, two young daughters, Caroline and Reese, and dog, Lily. He enjoys an active lifestyle, golfing, and going on "family runs". He loves watching Purdue Sports, Indianapolis Colts and a track and field enthusiast. Dr. Kramer enjoys meeting his patients and helping them in any dental care that they may need. "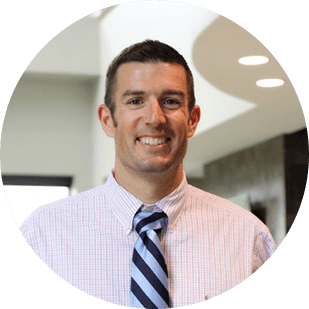 Aaron R. Springhetti, DDS
Dr. Aaron R. Springhetti, originally from Minneapolis, MN, spent the greater part of his life growing up in Evansville, IN. Although he was always the one to pull his siblings baby teeth, never did he imagine he'd become a dentist. As a biology major, art minor at Wabash College, and with an interest in health professions, he discovered that dentistry fulfilled his aspirations to help people and work with his hands as an artist. Dr. Springhetti graduated dental school from the University of Louisville in 2013 and moved to Indianapolis shortly thereafter.
Dr. Springhetti truly enjoys educating patients about oral health and helping patients improve their smile. With an earnest interest in continuing his dental education, Dr. Springhetti seeks to stay on the forefront of technology and improvements in dental treatment. Whenever Dr. Springhetti is not helping patients, he is pursuing his second love – triathlon and endurance sports. His ultimate goal is to qualify for the Ironman Word Championship in Kona, Hawaii.
Carol Mckown, DDS, Board Certified Pediatric Dentist
Over the past 17 years in private practice, Dr. Carol Mckown (Dr. Carol) has deepened her passion for children's oral healthcare. She is a Diplomate of the American Board of Pediatric Dentistry, a past president of the Indiana Society of Pediatric Dentistry and the Indiana University Pediatric Dentistry Alumni Association. She was the dental liaison to the Indiana Chapter of the American Academy of Pediatrics for over 16 years and is also an active member of the American Academy of Pediatric Dentistry, the American Dental Association, and the Indianapolis District Dental Society. Dr. Carol has served as a past member of the St. Vincent Craniofacial Anomalies team and works with patients with cleft lip and palate, as well as other craniofacial anomalies.
Dr. Carol is very interested in the prevention of dental disease, starting good dental habits early, and good nutrition. She encourages the first dental visit by one year of age to establish a dental home. Her greatest joy is taking an apprehensive child and making them feel welcome and comfortable in her office. After 30 years, she still loves children and pediatric dentistry. She looks forward to seeing you in the office!
Dr. Carol has three grown children, Katie, Annie and David, and two new grandchildren to spoil. In her free time, she enjoys traveling, spending time with her family, and ballroom dancing. Ask to see her salsa moves next time you are in the office!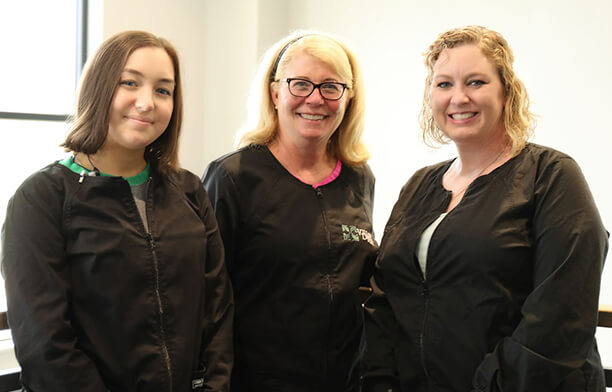 Danielle Godley, DDS, Orthodontist
Dr. Godley grew up in Anderson, Indiana and attended Frankton Jr/Sr High School. She continued with college at Anderson University and received her B.A. in 2008. Dr. Godley knew from a young age (7th grade) that she wanted to pursue a career in dentistry, and went on to receive her dental degree from Indiana University School of Dentistry in 2012. From there, she traveled up to the University of Michigan, where she studied an additional three years to specialize in orthodontics from one of the top orthodontic programs in the country.
Dr. Godley enjoys spending time with her husband, Bill, their two daughters, Grace and Lola, and their dog, Scotch. In her free time, she enjoys traveling, do-it-yourself projects, and attempting to cook.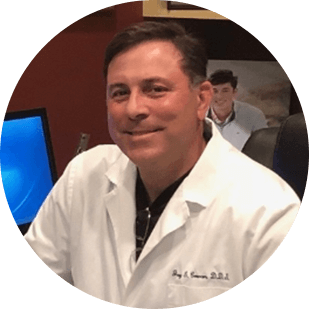 Jay Cowan, DDS, Board Certified Oral Surgeon
Dr. Jay Cowan is a lifelong resident of the Indianapolis area. He graduated from Mt. Vernon High School in 1982 and earned his BA at DePauw University in 1986. Dr. Cowan attended the Indiana University School of Dentistry and upon graduating from dental school, Dr. Cowan completed a four-year oral surgery residency at The University of Cincinnati Medical Center in 1995.
Dr. Cowan's practice includes a full scope of oral and maxillofacial surgery with expertise in wisdom teeth removal. In addition to serving his patients in private practice and working at Village Dental, Dr. Cowan is on staff at Hancock Regional Hospital.
Dr. Cowan has been married to his wife, Carrie, since 1998. They have two sons, Brett and Ben. In his free time, Dr. Cowan enjoys fishing, playing golf and coaching his sons in their various sports. Dr. Cowan has served on the Board of Directors for the Indianapolis District Dental Society Foundation, which provides dental services and needs to the underserved and impoverished in the greater Indianapolis area. In 2011, he was recognized for his outstanding service to the Indiana Donated Dental Services Program.
Book Your Appointment